Posted on Monday, August 24th, 2015 at 8:14 pm
Sleep Apnea and Depression in Men: Is There a Link?
Depression is a topic that most men don't like to talk about. Men have a tendency to bottle up their feelings, not wanting to appear weak or vulnerable. While it's understandable, it can be very damaging to your health in the long run.
In the last few years, an overwhelming amount of evidence has been brought to light discussing the relationship between sleep apnea and depression.
According to the American Sleep Apnea Association, 22 million Americans suffer from sleep apnea, with a large percentage of those being men.
---
?

What does this mean?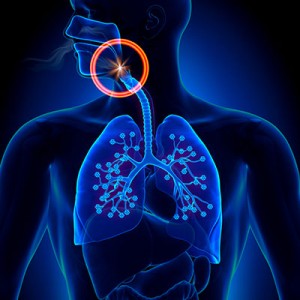 It means that millions of men are at a greater risk of suffering from depression due to their sleep apnea condition.
In fact, in a 5-year study of men between the ages of 35-83 reported by Lang & Manevitz in 2015, men with previously undiagnosed sleep apea and daytime sleepiness (a common symptom of sleep apnea) were 4-5 times more likely to experience depression than men who did not exhibit signs of either condition.
In 2003, a study with 19,000 male and female participants was conducted and published in the Journal of Clinical Psychiatry. That particular study concluded that participants with sleep apnea were 4-5 times more likely to have a depressive disorder than those who did not have apnea.
These results are shocking. It strongly implies that a relationship between the two exists, meaning that treating sleep apnea effectively could possibly reduce depression in patients.
In fact, many medical professionals are now pushing for sleep apnea testing as part of the protocal when dealing with patients who exhibit signs of depression and anxiety.
---
The benefits of at-home sleep apnea testing
When many patients hear the words sleep apnea testing, they envision having to undergo an overnight sleep study. While in certain situations this is true (and recommended), the first line of defense is to use a convenient, at-home test that doesn't require a substantial time or financial commitment.
Our sleep apnea testing tools from Snap Diagnostics are used by over 18,000 medical offices around the United States, and were approved by the FDA nearly 20 years ago. It's the fastest, easiest, most cost-effective way to provide a reliable baseline test before undergoing any therapies or procedures to treat your sleep apnea condition.
---
?

So what's next?

If you think that you may be suffering from sleep apnea or daytime sleepiness, we encourage you to contact our Babylon or Patchogue office today. Dr. Clifford Brown and the rest of our sleep apnea team can help you get the treatment you need to starting feeling better and improve your quality of life.

Give us a call today at 631-983-2463 or fill out our contact form here. We look forward to seeing you soon, and providing you with the treatment needed for your sleep apnea symptoms.