Posted on Monday, April 4th, 2022 at 4:31 am
Sleep disorders are a serious health challenge that can affect every aspect of a person's life. Getting proper sleep is necessary to promote optimal functioning of both your mind and body. A chronic lack of quality sleep can increase your risk for several different diseases, including heart disease, obesity, and anxiety.
There are a variety of treatment options for sleep apnea, from medicines, therapies, natural remedies, and even weighted blankets. 
Benefits of Using a Weighted Blanket to Sleep
A weighted blanket is designed to be heavier than a normal blanket. They can be used on the bed while sleeping or on the couch while you're relaxing and watching TV or reading a book. For several years, they have been prescribed for children in therapeutic settings before they became more popular with all ages.
There are several benefits to using a weighted blanket. However, if you have obstructive sleep apnea, it's important to work with your healthcare provider to ensure you're not adding additional resistance to your breathing.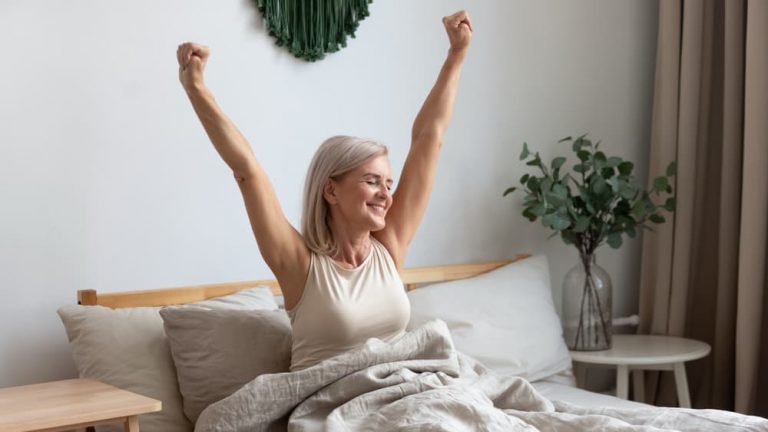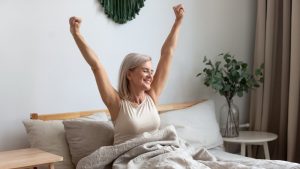 Obstructive sleep apnea is a type of sleep disorder that results in a limited amount of oxygen to the brain. When left untreated, it can increase your risk for serious disease and heart attack.
It may be possible to get some of the same benefits by using a weighted blanket from the waist down as you would over your entire body. So, if your healthcare provider wants you to keep a weighted blanket away from your chest, ask about using it on the lower half of your body. 
Weighted blankets can help manage feelings of stress and anxiety and calm the nervous system as they reduce the secretion of cortisol. This stress hormone can cause you to get poor quality sleep. The pressure of a weighted blanket can also positively affect your nervous system by lowering your heart rate and reducing symptoms of anxiety. 
Each of these factors can improve your sleep quality and help you wake up feeling more refreshed. The pressure of a weighted blanket can also increase the production of serotonin to stimulate your body to relax and the production of oxytocin. Both are often referred to as "happy hormones." 
How Do They Work?
In addition to past research, several studies released in 2020 and 2021 note weighted blankets may offer relief from physical pain and other medical disorders. For example, weighted blankets were an effective option for people who had attention deficit hyperactivity disorder, higher levels of anxiety, and insomnia. Another study showed that weighted blankets reduced stress and improved sleep quality in participants over a 6-week period.
The effects of using a weighted blanket may be related to a therapeutic technique called deep pressure stimulation. This technique involves the use of firm, controlled pressure over a large area of the body which is known to induce calm feelings. It's believed weighted blankets may work for adults in the same way newborns sleep better when they are swaddled tightly. Weighted blankets promote a sense of security and comfort. 
The deep pressure stimulation may also increase levels of melatonin, which is the hormone that helps you sleep. Melatonin is also an essential and powerful antioxidant that helps protect your brain.
What Weight Should I Choose?
Weighted blankets should never be so heavy that you don't have enough strength and physicality to get the blanket off when necessary. Manufacturers typically recommend that infants and children should not use weighted blankets as they can accidentally trap a child.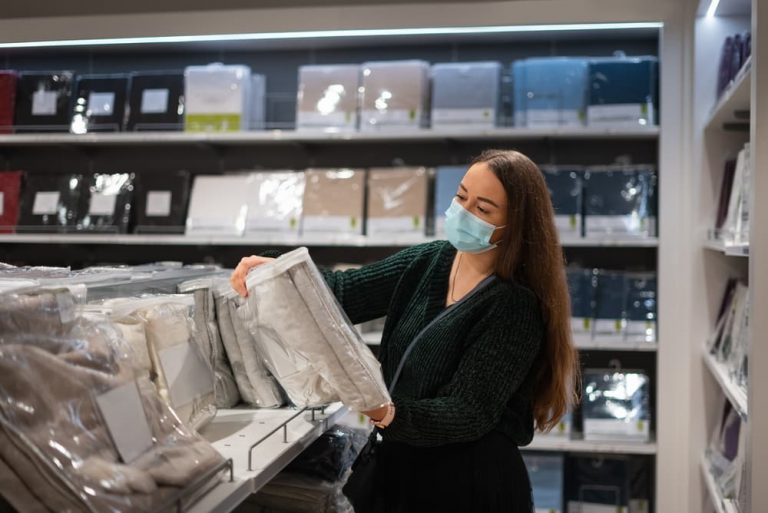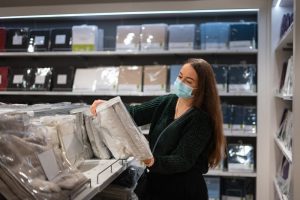 The blankets are usually sold in weights from 7 pounds to 25 pounds. Typically, you could purchase a weighted blanket in twin, full, queen, and king sizes. They are more expensive than a regular comforter, ranging between $100 and $300. 
Adults generally prefer a blanket that is approximately 10% of their body weight. The thickness of the blanket will be dependent on the type of filler used. Some use glass beads, while others use plastic pellets. 
Some weighted blankets are sold with extra filling to increase warmth, while others use a cooler cover material. Whatever your preference, there is likely a weighted blanket to fit your needs.
Call Silent Night Therapy Today for a Complimentary Consultation
If you are ready to evaluate how your current sleep patterns are affecting your overall health, it's time to schedule a complimentary consultation with Dr. Brown and his team. You don't have to function with poor-quality sleep or sleep apnea. Quality sleep and the benefits of rest are within reach. All it takes is the right customized solution to address your issues with sleep apnea. Call us today at 631-983-2463 to schedule your complimentary consultation.