Posted on Saturday, January 1st, 2022 at 3:48 pm
Some people may not put a lot of thought into what kind of mattress they have. But when you realize that your quality of sleep has been taking a back seat in your busy life for far too long, you may start to consider whether it's time to purchase a new mattress.
Believe it or not, buying a new mattress isn't as simple as walking into your local mattress store, pointing at the first mattress you see, and having it delivered to your home the next week. Well, actually, it can be that simple, but only if you've done your research first about what you want and what you need out of your mattress.
How Your Mattress Could Affect Your Sleep
You've probably fallen asleep on the floor as a kid with no effect on your seemingly boundless energy the next day. Even if you didn't, try sleeping on the floor tonight and see how you feel when you wake up the next morning. You'll discover quickly that it matters what you sleep on.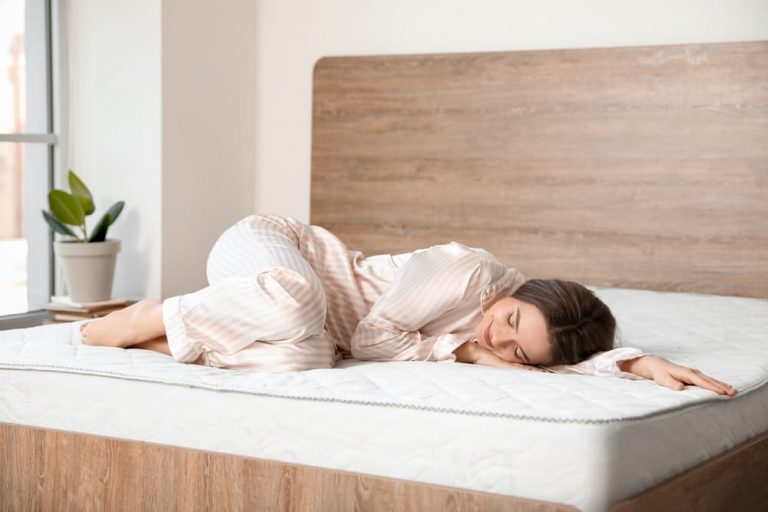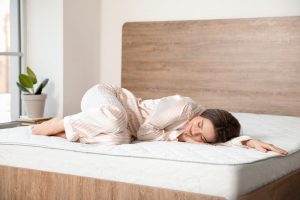 Your sleep can be greatly affected by the quality of your mattress. If your mattress doesn't properly support your body and its needs, it can cause you to have poor sleep night after night. Eventually, the effects of your poor sleep will start affecting your body's ability to function at its best when you need it to.
Sleep allows your body a chance to refresh and recharge itself after a long day's work of supporting you. When your sleep isn't restful, your body misses out on this important function.
Things to Consider When Picking a Mattress
When you're in the market for a new mattress, you can be overwhelmed by the many mattress brands available. From self-cooling and temperature regulating to mimicking the feel of clouds, mattresses have come a long way from the straw-stuffed pallets of olden times.
When you're shopping for mattresses, you'll want to consider various features and choose the one that best meets your objective: a good night's rest.
Firmness
How hard or soft do you want your mattress to be? The firmness of mattresses can range from cloud-like soft to medium soft to firm to extra firm. Different firmness levels may be preferred based on what position you like to sleep in. Consider which position you spend most of your time sleeping in: on your stomach, your side, or your back? Generally, softer mattresses better support side sleepers, and firmer mattresses better support back and stomach sleepers.
Material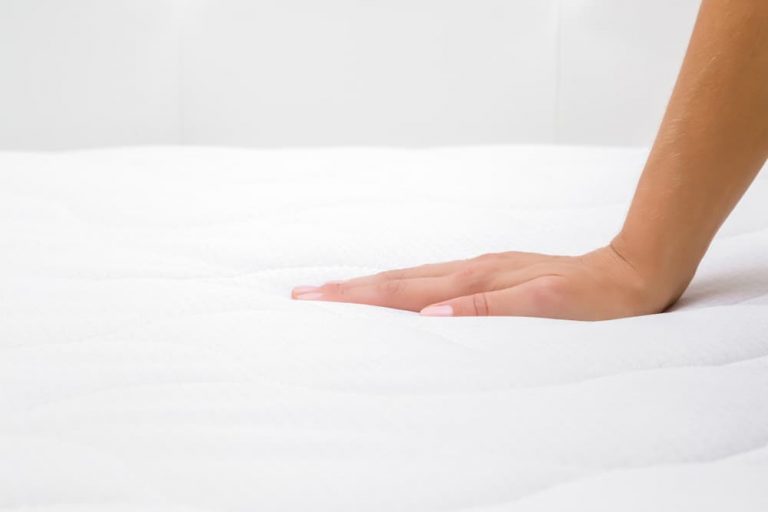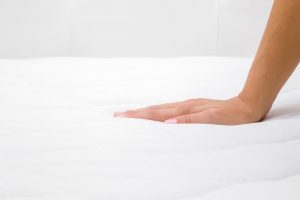 When it comes to current mattress offerings, you'll find that mattresses with box springs just aren't as comfortable, even though they may be more affordable.
Today, there have been advancements in materials used for mattresses. The following are some of the mattress types you can choose from based on your preferences:
Latex – eco-friendly, less toxic than some other mattress materials, and can offer some forming to your body
Foam – made completely of foam and can fully form to your body
Airbed – core is filled with air and offers customizable firmness throughout the mattress
Hybrid – a combination of spring and either latex or foam
Budget
While other considerations may be more of a priority, you can't neglect to consider your budget. Mattresses range in price from hundreds of dollars to thousands of dollars. Many of the above considerations will impact the price of the mattress. For example, the higher quality the material of the mattress, the more expensive it will be.
The best way to pick a mattress that's within your budget is to decide what you can comfortably spend. Then decide on the most important benefit that you want out of your mattress. Is the material of the mattress non-negotiable for you? Is the softness of the mattress your top priority? You can tailor your priorities, align them with your budget, and choose from there.
Contact Silent Night Therapy If You're Ready for Better Sleep
Silent Night Therapy is the team of sleep apnea specialists you need to help restore your sleep and get your body back to working its best. Our goal is to identify and treat sleep disorders and sleep apnea so you can tackle each day feeling your best. We treat every patient like they're one of our loved ones.
Restful sleep is within reach. Call Silent Night Therapy today at 631-983-2463 or contact us online to schedule a complimentary consultation with our sleep specialists.
Related posts: