Posted on Friday, July 31st, 2020 at 9:16 pm
Facts About Snoring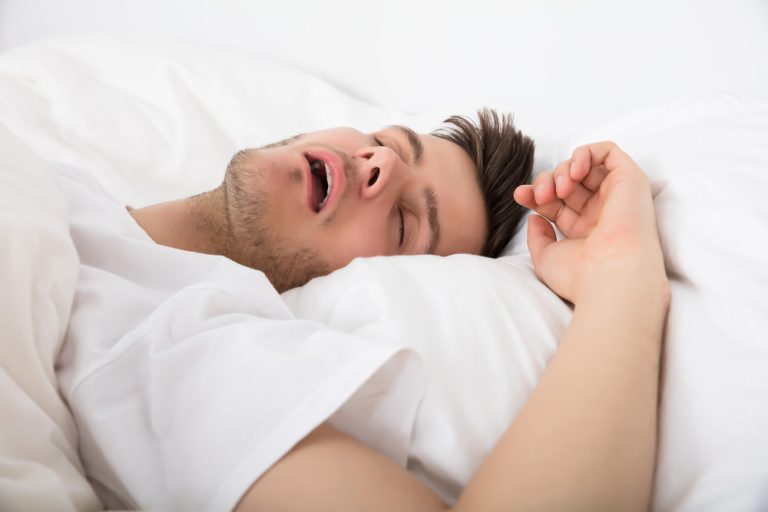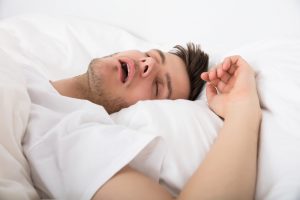 Snoring is extremely common in adults. In fact, about 90 million Americans suffer from snoring, either temporarily or semi-permanently. This could be because they have a cold or allergies, or it might be because of obesity or sleep apnea.
Some factors that frequently contribute to snoring are:
Sleep deprivation – the more tired you are once you finally fall asleep, the more your throat muscles will relax, which can cause increased snoring.
Sleeping position – snoring is less likely to occur when sleeping on your side, but more likely to occur if you sleep on your back.
Nasal and sinus problems – abnormalities in your sinuses can contribute to snoring because your air passages may be more clogged than usual.
Sinus and oral anatomy – a longer uvula, deviated septum, and narrow nasal passageways can all make snoring worse.
While snoring is a common occurrence, it could be harmful for some people. Snoring could lead to issues including:
Dangerous drop in blood oxygen levels
Cardiovascular issues, including heart disease or heart attacks
Narrowing of the arteries in the neck due to fatty deposits, leading to strokes
Daytime sleepiness due to lack of adequate rest
Irritability, mood swings and other mental health issues.
Contact an OSA Expert at Silent Night Therapy
If you or your partner snore at night, this might be a sign of a more serious underlying health condition, such as sleep apnea or another sleep disorder. Oftentimes, snoring is caused by factors that are easy to fix, but if sleep apnea is the culprit, more rigorous treatment may be necessary. The experts at Silent Night Therapy are here to guide you through the process.
Despite the COVID-19 pandemic, our dedication to our clients remains strong. We have altered the nature of our services to better serve and protect you during these times by offering virtual consultations. You do not even need to leave the safety of your home to get tested for sleep apnea – we can mail an at-home kit right to your door. Call us at 631-983-2463 or fill out a contact form on our website today to learn more about our services.