Posted on Monday, November 23rd, 2020 at 7:39 pm
Exercises to Do Before Bed for Better Sleep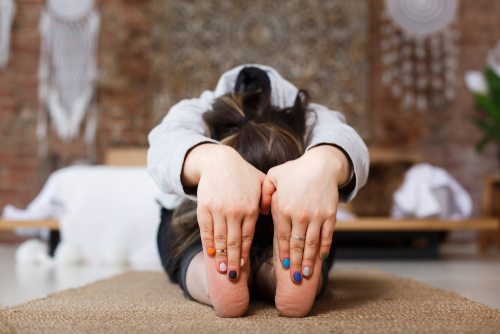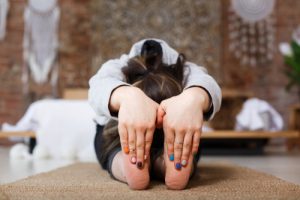 If you have trouble falling asleep at night, chances are that you have tried a number of home remedies to solve this. If drinking chamomile tea, reading a book, turning off all of your electronics, and turning on the fan haven't done the trick, you might consider some light stretching or exercises.
According to Healthline, one 2016 study found that people who practice yoga or tai chi before bed tend to sleep better. This is because these exercises get your mind in touch with your body instead of lingering on the stressors of the day. Practicing mindfulness has been shown to decrease overall stress, leading to a healthier lifestyle in general. And the first step to improving your quality of life is to improve the quality of your sleep.
Keep reading to learn more about which stretches are best to do before bed.
1. The bear hug
Healthline recommends this stretch because it works the muscles of the upper back, which often get strained throughout the day by sitting in a chair or having bad posture. To do this stretch, stand up tall and straight, and inhale as you stretch your arms open. As you exhale, bring your arms together, crossing over your body, giving yourself a hug. Use your hands to intentionally bring your shoulders forward to stretch the upper back muscles. Hold for 30 seconds and then release.
2. Child's pose
The child's pose is a great way to get in touch with your body and regulate your breathing. To do this stretch, simply get on your knees and lean back on your heels. Lean forward, keeping your legs tucked underneath your body and your arms outstretched. Stay in this pose for about five minutes.
3. Legs-up-the-wall pose
This pose is easy to do and helps release tension in your neck, back, and shoulders. Simply lay on your back and swing your legs up so that they are resting against the wall. You can adjust your distance from the wall depending on your comfort. Stay in this pose for about 10 minutes.
Make an Appointment With Silent Night Therapy
If you have tried every home remedy for getting a better night's sleep but are still having trouble with your sleep habits, it might be time to call Silent Night Therapy. Our sleep specialists can help diagnose any sleep disorder you may have and find a solution that works for you. We can help treat sleep apnea, breathing problems, and snoring, among other concerns. Call us today at (631) 983-2463 to schedule your free consultation.