Posted on Monday, November 14th, 2016 at 9:43 pm
5 Common Myths About Sleep Apnea (and the Truth Revealed)
You've probably heard a lot of different thoughts regarding sleep apnea, with some of them being true and others…not so much.
In fact, you've likely had a family member or friend who suffered from sleep apnea, and based on that experience, you developed preconceived notions about sleep apnea.
That being said, there is a lot of "noise" or misinformation regarding sleep apnea. Well, in this article, we're going to dispel some of the most common myths regarding obstructive sleep apnea.
---
Myth
1

  Sleep apnea is just a fancy term for snoring…it's harmless!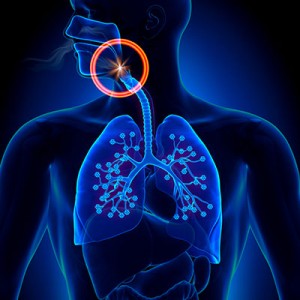 This isn't just a myth, it's a very dangerous one. The reality is that, while snoring is a common symptom, sleep apnea is much more serious than just waking your spouse or partner during the night.
When a person suffers from obstructive sleep apnea, they temporarily stop breathing during the night (often hundreds of times), which isn't necessarily the case with snoring. You see, people can snore and not have sleep apnea, but they can also have sleep apnea and not snore.
As a person who potentially suffers from sleep apnea, you need to understand one thing— you should not assume that your snoring is harmless, as it is a common symptom of obstructive sleep apnea.
We don't want to alarm you, but obstructive sleep apnea can be a very severe condition. If you are experiencing any symptoms of sleep apnea you should seek treatment immediately.
---
Myth
2

  I'm not even 40 yet…there's no way I can have sleep apnea.

Sleep apnea is just for older, overweight people, right?

Wrong.

In actuality, sleep apnea can present itself at any age, as evidenced by the fact that we've treated patients in their 30s, 20s, and even teens who suffer from sleep apnea. Just because you are a healthy 33-year-old male or female doesn't mean you can't suffer from sleep apnea.

While it's true that older, more overweight people tend to suffer from obstructive sleep apnea more often, you shouldn't assume that just because you are younger it cannot happen to you. Sleep apnea definitely does not discriminate based on age or health.
---
Myth
3

  Sleep apnea treatment is not covered by insurance.

While every insurance plan is different, we participate with many insurance plans that cover sleep apnea treatment.

Whether you choose an oral appliance (our recommendation, which you'll learn more about below) or a CPAP machine, there is a good chance that your insurance will pay for at least a portion of your treatment.

To learn more about the insurance carriers we work with, as well as other payment options we offer, please visit the link below:

www.sleepbetterny.com/schedule-your-consultation/insurance/
---
Myth
4

  CPAP is the only effective treatment for sleep apnea.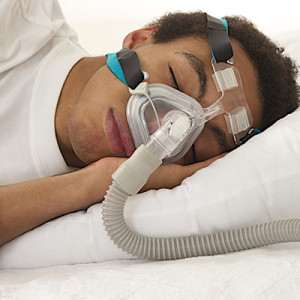 It's surprising how many people think that CPAP is the only option for sleep apnea treatment. The reason for this seems to be that many doctors and general practitioners are unaware of the advancements that have been made in the last few years, and therefore, still recommend CPAP.
At our practice, we want to introduce patients to a treatment alternative that is much more comfortable, less intrusive, and just as effective as CPAP treatment. We call it oral appliance therapy.
If you suffer from sleep apnea and have either tried a CPAP machine in the past or are reluctant to use a CPAP machine, you should seriously consider oral appliance therapy.
In order to help you decide if an oral appliance is right for you, we've put together this article comparing CPAP with oral appliance therapy.
---
Myth
5

  Going to a sleep lab for a "sleep study" is the only way to get a diagnosis.

Maybe for a while now you've thought, "I really need to get checked for sleep apnea," but the thought of going to a hospital or sleep lab and being hooked up to a bunch of machines sounds like a nightmare.

If that sounds like you, we understand.

At our sleep apnea practice, we provide an accurate test that you can perform in the privacy and comfort of your own home. To learn more about the steps regarding sleep apnea diagnosis and treatment, you can read the article below:

www.sleepbetterny.com/diagnosis/
---
Did you learn anything? Would you like to schedule your sleep apnea consult?
We hope we've shed some light on a few of the most common sleep apnea myths. It's important to know the facts and not just rely on secondhand information when evaluating your options.
If you think that you, your spouse, or someone you know may be suffering from sleep apnea, share this "myth busting" article with them.
Also, if you're in the West Babylon or Patchogue areas, we encourage you to schedule your appointment with us for your sleep apnea evaluation. If you would like to learn more about it and how you can get started today, give us a call!