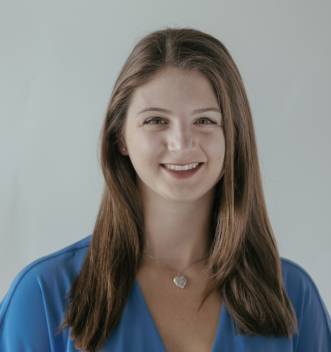 Stephanie Hahn joined our team in March of 2023 as a dental assistant. Just a month later she transitioned into the role of orthodontic assistant, showcasing her adaptability and commitment. In August, she expanded her horizons by joining the Silent Night Therapy team, where she passionately contributes to the treatment of patients struggling with obstructive sleep apnea, helping them alleviate their symptoms with a dental appliance.
Stephanie's educational background includes an associate's degree in Liberal Arts and a certificate in Dental Assisting from Dental Auxiliary Training Center (DATC). Her unwavering passion for helping others led her to the dental field, driven by her sincere desire to make a difference. Her ability to connect with patients of all ages, from children to adults, reflects her genuine commitment to their well-being.
Stephanie's father suffers from obstructive sleep apnea, which gives her a deeper understanding of what her patients struggling with obstructive sleep apnea are going through. This brings empathy and insight to her role.
Each day, Stephanie is motivated by the radiant smiles on her patients' faces. Knowing that she plays a pivotal role in helping them achieve their dream smiles or finally attain restful nights' sleep fills her with immense joy. She is driven by compassion and kindness which is evident in her work.
Stephanie cherishes that her BDC team feels like family. The sense of support and unity among her colleagues ensures that no one is left behind, reflecting the essence of a true team.
Outside of her professional life, Stephanie is happiest when creating lasting memories with family and friends.