Posted on Friday, July 31st, 2020 at 9:16 pm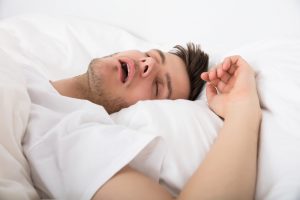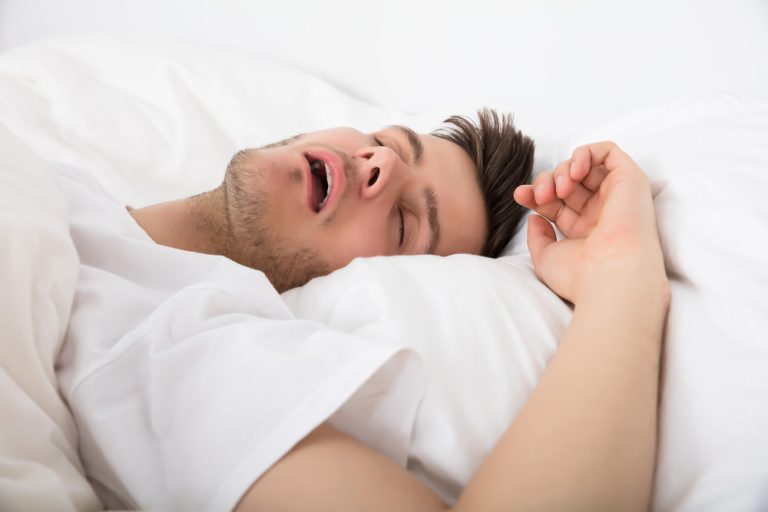 Snoring is extremely common in adults. In fact, about 90 million Americans suffer from snoring, either temporarily or semi-permanently. This could be because they have a cold or allergies, or it might be because of obesity or sleep apnea.
Some factors that frequently contribute to snoring are:
Sleep deprivation – the more tired you are once you finally fall asleep, the more your throat muscles will relax, which can cause increased snoring.
Sleeping position – snoring is less likely to occur when sleeping on your side, but more likely to occur if you sleep on your back.
Nasal and sinus problems – abnormalities in your sinuses can contribute to snoring because your air passages may be more clogged than usual.
Sinus and oral anatomy – a longer uvula, deviated septum, and narrow nasal passageways can all make snoring worse.
While snoring is a common occurrence, it could be harmful for some people. Snoring could lead to issues including:
Dangerous drop in blood oxygen levels
Cardiovascular issues, including heart disease or heart attacks
Narrowing of the arteries in the neck due to fatty deposits, leading to strokes
Daytime sleepiness due to lack of adequate rest
Irritability, mood swings and other mental health issues.
Contact an OSA Expert at Silent Night Therapy
If you or your partner snore at night, this might be a sign of a more serious underlying health condition, such as sleep apnea or another sleep disorder. Oftentimes, snoring is caused by factors that are easy to fix, but if sleep apnea is the culprit, more rigorous treatment may be necessary. The experts at Silent Night Therapy are here to guide you through the process.
Despite the COVID-19 pandemic, our dedication to our clients remains strong. We have altered the nature of our services to better serve and protect you during these times by offering virtual consultations. You do not even need to leave the safety of your home to get tested for sleep apnea – we can mail an at-home kit right to your door. Call us at 631-983-2463 or fill out a contact form on our website today to learn more about our services.
---
Posted on Tuesday, July 21st, 2020 at 6:11 pm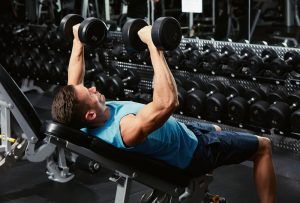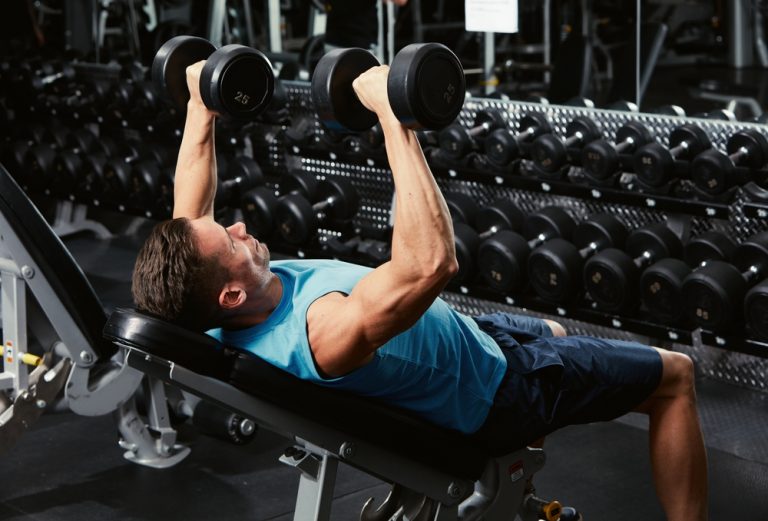 The bulk of muscle-building happens at the gym, right? This is not correct. It turns out; your body needs long, deep sleep after a workout session to maximize muscle building.
When you lift weights, go for a run, or do some squats, you are breaking down your muscles. When we sleep, our body builds them back up even stronger. This is because as you sleep, the pituitary gland releases a growth hormone that rebuilds and repairs muscle cells. Dr. Michele Olson, a Huntingdon College professor of sports science, says this process moves carbohydrates into the muscle cells as you sleep, providing energy to use amino acids for repairing strained muscles.
Not only does more sleep generally mean bigger muscles after a training session, but less sleep could also mean decreased muscle mass. A 2011 study found that people who only got 5.5 hours of sleep per night saw a 60% reduction in muscle mass by the end of the study. In contrast, the participants who got 8.5 hours of sleep per night experienced an increase of 40% more muscle mass. All participants ate the same amount of calories per day.
The amount of sleep you get each night also dramatically affects your mental health and emotional state, which in turn affects bodily and mental function. Less sleep usually means that you are more stressed and less likely to maintain a healthy routine.
Contact a Sleep Apnea Specialist
Everyone needs and deserves a good night's sleep – elite athletes and weekend warriors alike! Sleep is essential for letting your body recharge and rebuild itself after a long day. But if you suffer from insomnia or sleep apnea, you are likely not achieving your full potential. The experts at Silent Night Therapy can help.
The coronavirus pandemic has changed many parts of our lives, but our services remain the same. We now offer virtual consultations to ensure the health and safety of our patients. There is no need to leave your house to get tested for sleep apnea – we can mail an at-home kit straight to your door. If you would like to learn more about our services, call us at (631) 983-2463 or fill out a contact form on our website today.
---
Posted on Thursday, July 2nd, 2020 at 7:43 pm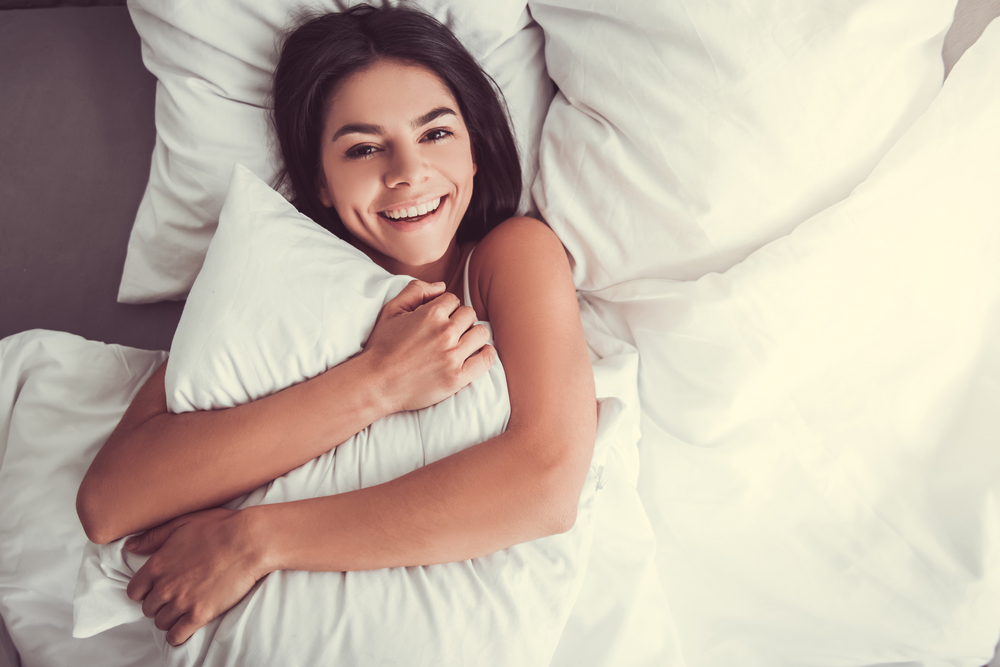 If you are one of the millions of Americans who suffer from sleep apnea, you have probably tried a variety of remedies for this common sleep disorder. Nasal sprays, nose strips, and CPAP machines are common go-to's, but sleep apnea pillows are another possible treatment.
People who suffer from mild to moderate sleep apnea might benefit from special pillows made specifically for this disorder. These pillows are designed to help patients breathe easier and open their air passages while they sleep. They often complement existing sleep apnea treatments, such as positional therapy, which focuses on the patient's sleeping position.
Experts recommend that people who suffer from sleep apnea sleep on their side to prevent their tongue from blocking their air passages. A specially designed pillow can help train sleepers to lay on their side or even elevate their legs to keep airways from getting obstructed. Before you begin shopping for your next pillow, consider which position you usually sleep in. If you sleep on your side, you need a pillow that will support your neck, ear, and head. People who sleep on their stomachs need a thin pillow to keep their spine aligned with their head.
Experts also recommend pillows made of foam or memory foam for the best night's sleep. But the shape of the pillow is even more important than the material it is made of. If you use a CPAP machine, there are pillows designed to complement the work it does. You can also find pillows that help align your back, neck, and head for optimal breathing comfort.
Contact a Sleep Apnea Specialist
Everyone deserves a good night's sleep, but we know that sleep apnea often gets in the way. If you suffer from sleep apnea or another sleep disorder, the experts at Silent Night Therapy are ready to help you find a solution.
Because of the challenges presented by the coronavirus pandemic, we are offering remote, virtual consultations to ensure the safety and comfort of our patients. We can mail you an at-home sleep study kit to determine whether you have sleep apnea. If you have questions about our services, please do not hesitate to reach out at (631) 983-2463 or fill out a contact form today.