Posted on Monday, January 21st, 2019 at 5:10 pm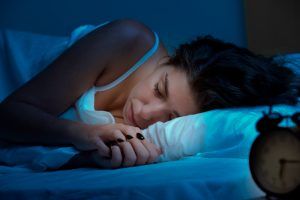 Medical conditions are monitored closely depending on your particular risk factors. Understanding your medical history will help you live a healthier life. Though risk factors for diseases or medical conditions differ for men and women, many of them overlap.
Obstructive sleep apnea, for example, is thought to be far more pervasive in men. This is not the case, women are also at risk for sleep apnea, but studies show that their cases are likelier to be misdiagnosed or undetected.
Currently, for every eight men diagnosed with sleep apnea, one woman is diagnosed. It is projected that if all cases of sleep apnea were detected in women, then one woman for every two to three men would be diagnosed.
Sleep is crucial to your body's ability to heal. Deep restorative sleep can improve every facet of your life.
Why Aren't Women Diagnosed with Apnea as Often?
The American Academy of Sleep Medicine indicates that over a quarter of adults from age 30 to 70 have sleep apnea. Like other serious medical conditions like heart disease, the symptoms that women display differ from the symptoms that men display.
For men, typical symptoms are:
Excess snoring
Poor quality sleep
Choking in sleep
Gasping is sleep
Chronic fatigue
Lack of focus
The symptoms in women can manifest themselves in much more subtle ways which could easily be confused with other conditions. This, unfortunately, complicates and often delays proper detection, diagnosis, and treatment.
Symptoms in women for are:
Insomnia
Depression
Morning headaches
Fibromyalgia
Memory issues
Night sweats
Feeling overwhelmed
Hypertension
Obesity
The National Sleep Foundation reports that women's sleep apnea cases can be easily confused for other illnesses like diabetes, anemia, depression, irritable bowel syndrome, menopause, and thyroid issues. This confusion leaves thousands of cases improperly treated.
Effects of Sleep Apnea on Women
Professor Paul Macey from the UCLA School of Nursing notes that early detection of sleep apnea is the best way to protect people from the most harmful effects. Because diagnosis in women can be more difficult, it puts women at a higher risk of brain damage. Professor Macey and his team compared brain scans of both men and women.
Scans of women with sleep apnea revealed more consistent damage to the frontal lobe, the area of the brain that governs cognition and motor skills. Damage to this region could be the cause for memory issues that women display.
What Can You Do?
The team at Silent Night Therapy has the experience and skill to diagnose sleep apnea in both men and women. Our team understands the difficulties that people face when they have sleep apnea. We especially understand how hard it can be to diagnose, and we are ready to help you find solutions so that you can begin to sleep and heal. If you think you may have sleep apnea, give us a call at (631) 983-2463.
---
Posted on Wednesday, January 2nd, 2019 at 10:16 am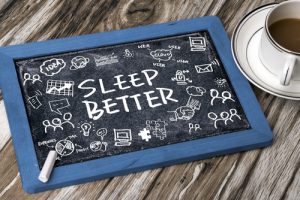 Gym memberships surge every January as people recommit themselves to improving their health. While being physically active and eating well are essential strategies to stay in shape, improving your health is just as much about rest as it is about exertion. Pursuing a healthy lifestyle without reassessing your sleep habits will hurt your chances of achieving your ultimate fitness goals. At Silent Night Therapy, we want to encourage our friends and neighbors to get healthy in the new year by committing themselves to better sleep habits.
The Issue
We live in a society where people want to see results. Many people set their fitness goals around an idea of how they hope to look. Often when people make resolutions, they are looking to push themselves, try harder, and do more. We see that over and over again that effort is rewarded. Setting a goal to get better rest challenges us to learn when to stop rather than continue pushing.
Committing to better rest involves learning to establish healthy boundaries, to learn when your body needs rest and recovery and to make sure that you honor that. While better sleep may feel like a counter-intuitive way to reach a healthier weight, the reality is that the quality and amount of sleep that you get impacts the food you crave, your mood, as well as your mental and physical agility.
Quick Tips
Technology ban – Make the time that you sleep a haven from the digital demands of the rest of your day. Reclaim your time by getting into a more grounded routine.
Routine – For those looking to improve their sleep habits, consider establishing a concrete nightly routine. This may involve some light stretching, drinking tea, or reading a book. Being consistent with your routine will help you develop a steady rhythm for winding down.
Dark environment – Wherever you are sleeping should be dark. Our bodies naturally respond to light, even when we are sleeping. If you have a television on in your room, even if it is muted, the light will affect the quality of your sleep.
The Good News
In spite of the struggles that we may have with sleep, whether it is insomnia, chronic stress, or any other issue, our bodies have a natural rhythm that can always be relearned. We have helped plenty of people who had lost hope that they'd be able to get back into a healthy sleeping habit. This year, pursue your health goals with the understanding that you will be able to achieve more if you rest more.
Get in touch with a member of our Silent Night Therapy team at (631) 983-2463 to find out if sleep apnea is impacting your quality of sleep, and how our services could help.